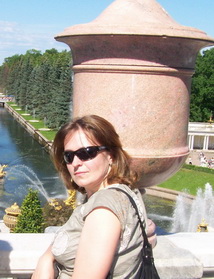 Dear Visitor,
I am very glad to welcome you here, on my WEB-site.
I am a professional translator from English into Russian and from Spanish into Russian (and also, a beginner web-designer).I graduated from the State University of Foreign Languages (Department of Spanish and English languages), Pyatigorsk city, Russia, in 1989. My native language is Russian. I live in Russia, in Saint Petersburg, one of the most beautiful cities in the world.
My language skills enable me to translate documents from English (and also from Spanish) into Russian with extreme accuracy.While working as a teacher of English and Spanish in the Medical Academy and also in the Technical University, I have gained experience in medical and technical translations. This experience guarantees the highest quality of translation. Furthermore, I never stop developing and expanding my professional skills.
I would be very pleased to help you.